Connie Corcoran Wilson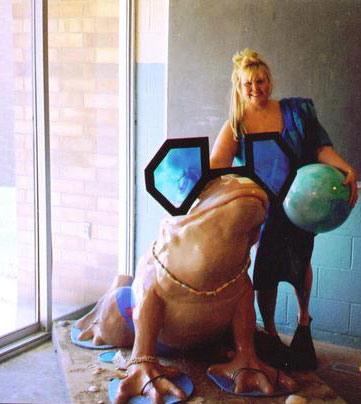 Connie graduated from the University of Iowa with a degree in English and Journalism, but she began writing for her hometown (Independence, Iowa) newspaper at the age of 10 and was Editor-in-Chief of her high school newspaper. She continued her education, including a Ferner/Hearst Journalism Scholarship and a Freshman Merit Scholarship at Iowa, and then at Berkeley, WIU, NIU and the University of Chicago. Connie holds a Masters (+30) in English and Education. Her career path led to teaching 7th and 8th grade language arts (Silvis, Illinois) and teaching writing at 6 IA/IL colleges or universities, including a summer class teaching film at Black Hawk Junior College.
A life-long film buff, Connie began reviewing for the Quad City Times newspaper (Davenport, IA) in the '70s and continued reviewing into the '80s. She also reviewed books for the Times and interviewed local celebrities for the (Moline, IL) Daily Dispatch and wrote humor columns for Metro East and the (Rock Island, IL) Reminder.
Connie left the labor of love reviewing film when she founded the first of two businesses in 1987, Sylvan Learning Center #3301, and her second business, a Prometric Testing Center (Bettendorf, IA), in 1995. Both businesses and two children kept her busy during the years 1987 – 2002, but, since selling the two successful businesses she founded and served as CEO, she has produced 7 books in 7 years. An active voting member of HWA (Horror Writers' Association) Connie's collaboration with Michael McCarty on the novel Out of Time was released in December of 2009 by Lachesis, and several other solo projects are in the works (see BOOKS section).
Connie lives in East Moline, Illinois with husband Craig and in Chicago, Illinois, where her son, Scott and daughter-in-law Jessica and their newborn twins Elise and Ava reside. Her daughter, Stacey, is a student at Belmont University in Nashville, Tennessee, majoring in Music Business. In addition to HWA, she is a member of Delta Kappa Gamma Professional Society for Women Educators, IEA and NEA. She maintains her own blog (www.weeklywilson.com) and was named 2008 Content Producer of the Year for the 400,000 member Associated Content blog for her on-the-spot reporting of the 2008 Presidential campaign, fodder for her next nonfiction book.
You can find all Gothic.net articles and fiction relating to Connie Corcoran Wilson at tag Connie Corcoran Wilson.
blogs: Weekly Wilson
web site: Connie Corcoran Wilson
books on Amazon: Connie Corcoran Wilson
Related Posts:
Posted by
Gothic.net
on Friday, January 14th, 2011. Filed under
Who's Who
. You can follow any responses to this entry through the
RSS 2.0
. You can leave a response or trackback to this entry
Tags:
connie corcoran wilson