Face Off Season Four Preview
Face Off returns to SyFy on January 15 for a fourth season, with a new cast of make-up and creature design contenders vying for the top prize. What famous faces will we see, and what challenges will they face?
If you head over to SyFy's Face Off page, you can watch the audition videos of all of season four's contestants. Looking through them, it's quite a mixed bag. There are people into super-realistic, subtle make-up effects, people who love outlandish creatures, and even a few serious gorehounds. There's a wide range of talent and experience levels as well – I'm not going to call anyone out as looking sub-ar, but some contestants' audition projects were far more impressive than others. Still, we've seen inexperienced artists blossom on this show in the past, and we've seen industry veterans crumble under the pressure.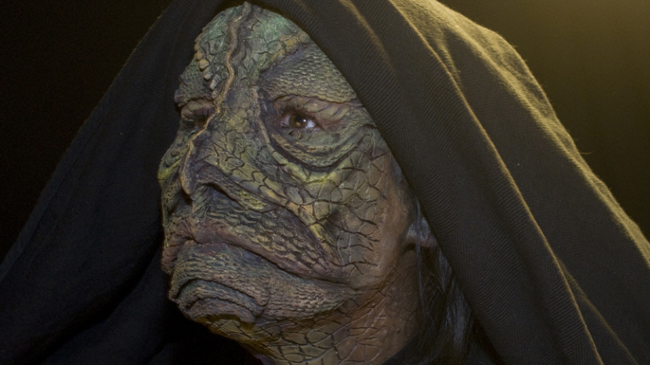 It looks like quite a blend of personalities this season as well. Some of the contestants seem very sure of themselves, always a recipe for hilarious come-uppance episodes. On the other hand, they're auditioning to get on the show, so we can hardly expect them to be wallflowers. At least one contestant (Michael Faust) discussed psychological warfare strategies, so perhaps we won't see the same happy family vibe we got last season. There are some interesting stories going on, including a cancer survivor and an Asian artist who has struggled with the language barrier.
The most notable change for this season is the inclusion of Michael Westmore, father of host McKenzie Westmore. The Westmore family has been involved in movie make-up for as long as Hollywood has existed, and Michael has worked on everything from the subtle effects in Raging Bull to the unforgettable creature designs from various Star Trek series and films.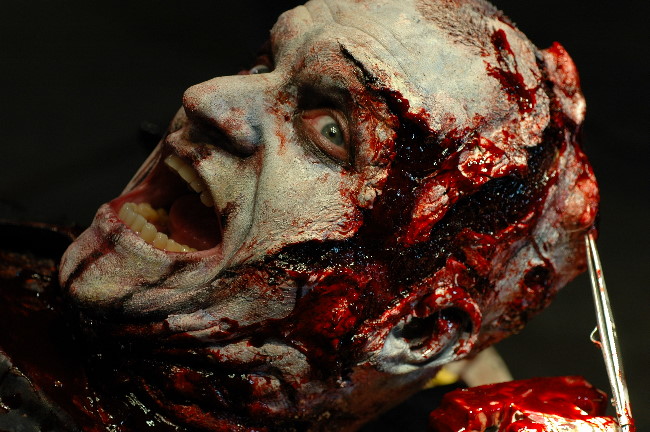 Some of the challenges we can look forward to this season include one incorporating black-light sensitive make-up effects, and a spectacular challenge in which the creatures must take a plunge into water. I'm guessing that there's a scary clown challenge planned as well, which may leave me emotionally scarred.
If you're a Face Off fan, visit Gothic.net every week, about an hour after the show airs on the east coast, for weekly recaps. It's always a fun ride. Check out our coverage of the the third season of Face Off, including an interview with season three winner Nicole Chilelli.
Related Posts:

Posted by
Ed Grabianowski
on Tuesday, January 8th, 2013. Filed under
Dark TV
,
Headline
. You can follow any responses to this entry through the
RSS 2.0
. You can skip to the end and leave a response. Pinging is currently not allowed.
Tags:
face off
,
face off season four
,
syfy