Fangoria Gets Naked
Fangoria has launched a new NSFW naked Fangorotica section on the Fangoria site. Naked enough to require an age gate where you tell the site your birthday to get in. Given how many photos of naked people are on the internet, it might not be immediately obvious to the casual reader how ballsy this is. Lots of horror movies feature nudity and they all feature some form of violence or terror, but the movie distributors tend not to advertise on sites with nudity on them. This is largely why, although you may see super hot babe photos on Gothic.net, we don't feature nude ones. Even red band movie trailers don't usually show any nudity, despite how bloody they can get. So hats off to Fangoria for their naughty pictures of a gothic lass named Miss Katonic as the first entry in their new Fangorotica feature. The work by Peter Diablow (NSFW) is particularly nice.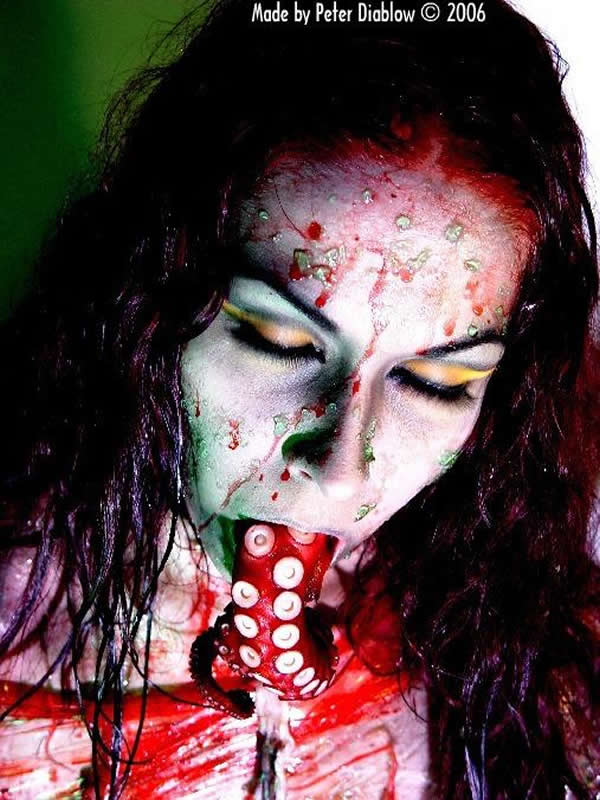 Hometown?
When I was a young squirmy one, I spent many early aeons in grim Carcosa…. I still consider it my home.

Age?
Let's just say I warmed my tentacles at the blazing heart of your galaxy when it was still being pulled into a spiral

Birthday?
When you're immortal, birthdays lose their meaning…
Related Posts:
Posted by
Gothic.net
on Saturday, February 19th, 2011. Filed under
Zines
. You can follow any responses to this entry through the
RSS 2.0
. You can skip to the end and leave a response. Pinging is currently not allowed.
Tags:
fangoria
,
fangorotica
,
miss katonic
,
peter diablow
,
red band