Gabrielle Faust
Gabrielle Faust's diverse talents have allowed her to pursue an eclectic career as an illustrator, technohorror author and leading industry entertainment critic. 2005 marked the release of her first published collection of poetry, Before Icarus, After Achilles, which was received by the public with a great enthusiasm. Faust partnered with Immanion Press in August of 2007 for the publishing of her cross-genre technohorror trilogy Eternal Vigilance, a post-apocalyptic vampire saga of epic proportions, the first of which, From Deep Within the Earth, was released in April of 2008. The second installment, The Death of Illusions was released in March of 2009. The third novel in the Eternal Vigilance series, Bound in Blood, is currently slated for release in September 2010. 2009 also saw the release of Faust's second collection of poetry entitled Crossroads with Seraphemera Books. In addition to the release of the third Eternal Vigilance novel, Faust has also released a new novella with Dark Regions Press Regret.
Gabrielle Faust's work, as both an author and illustrator, has appeared in Girls & Corpses Magazine, GUD Magazine, Doorways Magazine, The Open Vein, Darkened Horizons, Ladies of Horror and The Bloodied Quill, as well as the websites Fear Zone, SCI FI Wire and Fatally Yours.
Faust has toured steadily since the debut of her first novel Eternal Vigilance 1: From Deep Within the Earth in 2008.
Faust has been consistently active in a wide array of organizations including the Horror Writers Association, SCARE for a CURE, SXSW Music & Film Festivals and the Association of Writers & Writing Programs. Faust was the preliminary graphic designer for the 2011 World Horror Convention in Austin, Texas, developing the iconic logo and promotional materials for the convention. Faust was a recipient of the 2011 Texas Social Media Awards.
You can find all Gothic.net articles and fiction relating to Gabrielle Faust at tag Gabrielle Faust.
web site: Gabrielle Faust
Twitter: @Gabrielle_Faust
Facebook: Gabrielle Faust
books on Amazon: Gabrielle Faust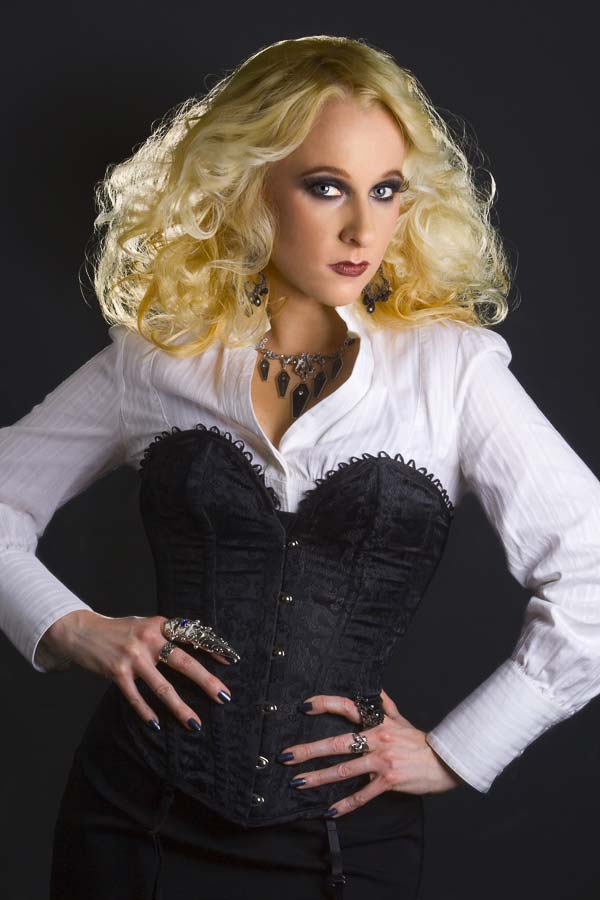 Related Posts:
Posted by
Gothic.net
on Tuesday, May 10th, 2011. Filed under
Who's Who
. You can follow any responses to this entry through the
RSS 2.0
. You can skip to the end and leave a response. Pinging is currently not allowed.
Tags:
gabrielle faust