P. S. Gifford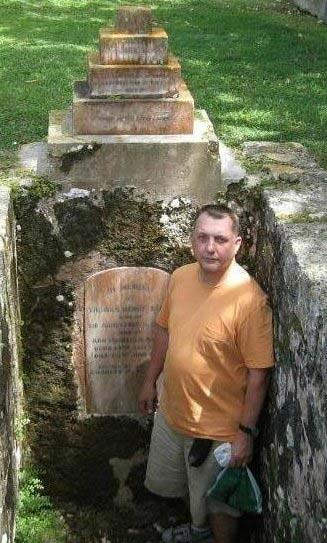 Paul Steven Gifford was born on April 28th 1965 in Birmingham, England. Paul from a remarkably early age discovered he was completely fascinated with the written word. By the age of nine he was devouring several books a week, and had begun to write.
In the early 1980's, he and his father relocated to the Californian coast, which he has cheerfully called home ever since.
While in college Paul wrote a few stories, but as he got older alas writing was relegated onto his hectic life's "back burner" and he barely wrote a word of fiction for over fifteen years. However in 2004 all this was about to abruptly and delightfully change, as that was the year when he realized that despite a serene contented existence an important aspect in his life was missing, the written word. So, once more he began churning out in abundance short stories, and his first book "The Curious Accounts of the Imaginary Friend," was released in 2007. And the rest, as they say, is history.
P.S. Gifford is a member of the Horror Writer's Association, lives in Lake Forest, California, has two dogs, a collection of ventriloquist dolls, and an endless dream.
You can find all Gothic.net articles and fiction relating to P. S. Gifford at tag P. S. Gifford.
web site: P. S. Gifford
Facebook: P. S. Gifford
books on Amazon: P. S. Gifford
Related Posts:
Posted by
Gothic.net
on Thursday, May 12th, 2011. Filed under
Who's Who
. You can follow any responses to this entry through the
RSS 2.0
. You can skip to the end and leave a response. Pinging is currently not allowed.
Tags:
p s gifford