Win a Gothic.net Paranormal Activity Prize Pack to Celebrate as 3 opens October 21
If you want to gear up for the newest Paranormal Activity movie, opening Friday, October 21, Gothic.net has the prize package for you. Win DVDs of Paranormal Activity 1 and Paranormal Activity 2. Either post a reply in the Gothic.net commentary forum or tweet #ParanormalActivity to the Gothic.net Twitter and we will pick winners at random from your responses. We'll contact you for a mailing address if you win.
Paranormal Activity 3 takes us back to when Katie and her sister were children. Who doesn't love a scary tale about ghosts and kids? In the 80s there was Poltergeist, a movie about an angelic little blonde haired girl who comes face to face with a little ghost problem herself. Here we are, almost thirty years later, and we have another little girl who is dealing with the paranormal. It's fascinating; we can't help but watch if even through the cracks in between our fingers, to see what horrible thing will happen next. It's human nature. Those who are fans of the Paranormal Activity franchise will have followed Katie to this point, and I'm sure they will want to see her as an adorable little girl. This is one haunted house story that comes just in time for Halloween.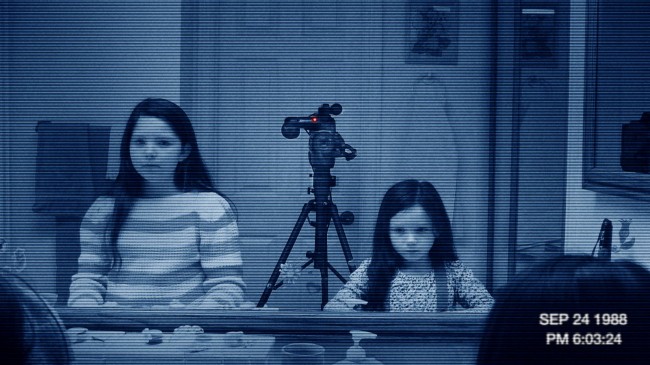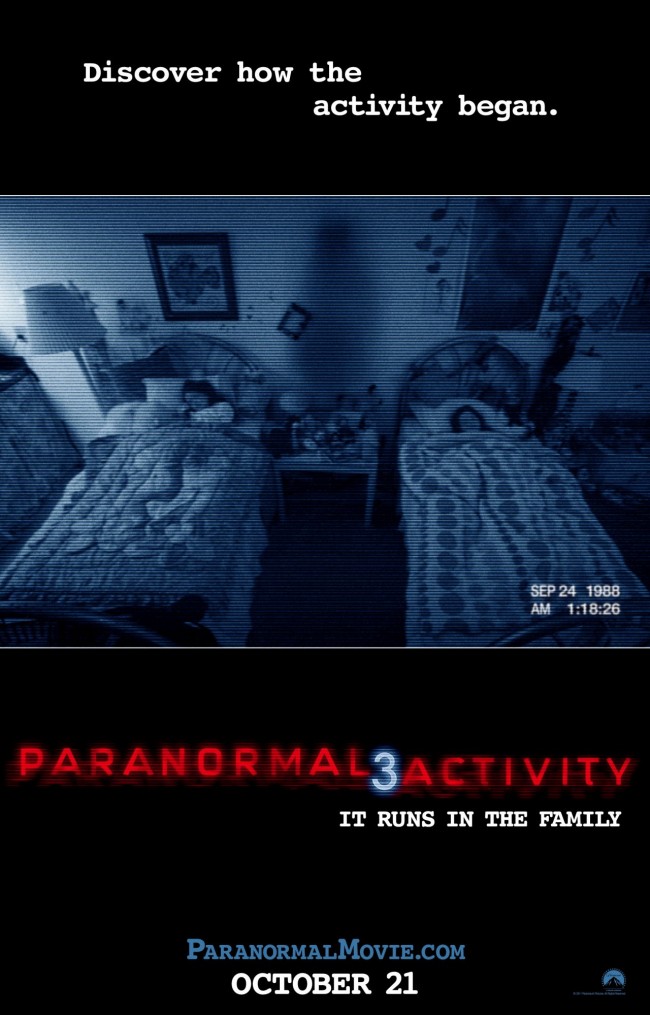 Related Posts:
Posted by
Amber Keller
on Tuesday, October 18th, 2011. Filed under
Events
,
Headline
,
Horror
,
Movies
. You can follow any responses to this entry through the
RSS 2.0
. You can skip to the end and leave a response. Pinging is currently not allowed.
Tags:
haunted house
,
paranormal activity
,
prize
,
twitter