Religious Horror Call for Submissions – Paying Market
In keeping with our current coverage of The Devil Inside, this seemed like a good time to let all your writers know that Apex Books is reading for the sequel to their Dark Faith book. Maurice Broaddus and Jerry Gordon edited this horror anthology which explored the dark side of faith and religion and now they are back for more.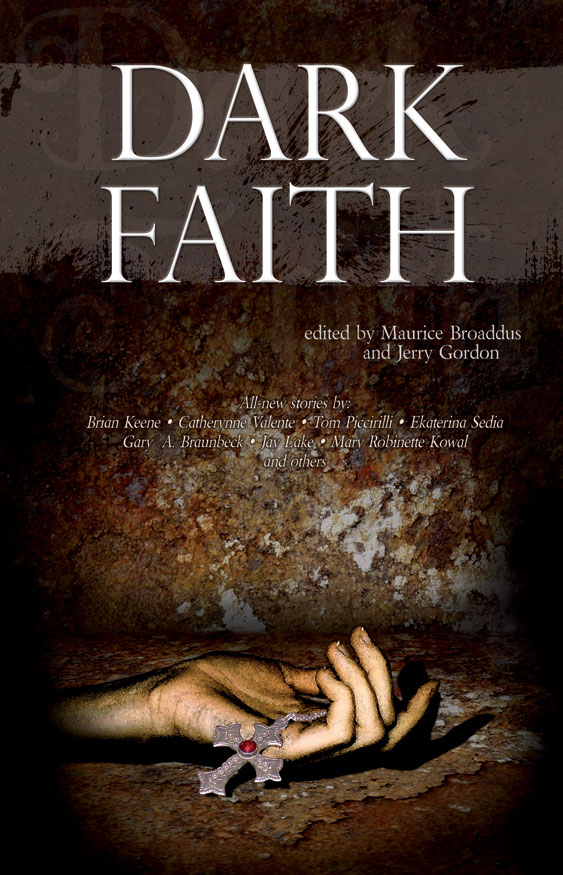 Apex Books Guidelines
We are not accepting submissions or queries for any book length projects at this time.
Dark Faith 2 – Open Call For Submissions

Apex will be publishing a follow-up to the Nebula, Bram Stoker, and Black Quill-nominated anthology Dark Faith. The book will be 80,000 words and pay five cents a word (up to four thousand words). It will debut late-summer 2012. We buy First World anthology print rights and digital rights (for three years).

We're looking for the story only you could write, something deeply personal and at the same time universal. Everyone believes in something and we want you to put those beliefs to the test. We're looking for smart, literate stories that don't proselytize or stereotype. Stories that make you think, that comment on the human condition and the social order. Stories that are rich in their use of language.

However, as much as we love social commentary, don't forget to entertain us. The best way to get a feel for what we're looking for is to read Dark Faith.

Submissions will be accepted from 1/1/2012 until 1/31/2012. Unsolicited stories received outside this timeframe will be deleted, unread.

Please include a cover letter with your submission–even if we know you. Please send no more than one submission at a time. No reprints. Simultaneous submissions will be accepted as long as you tell us up front (and immediately withdraw the story if you sell it).

All submissions must be emailed as an RTF file to Maurice Broaddus and Jerry Gordon at darkfaithantho@gmail.com.
Related Posts:
Posted by
Gothic.net
on Thursday, January 5th, 2012. Filed under
Books
,
Headline
,
Professional
. You can follow any responses to this entry through the
RSS 2.0
. You can skip to the end and leave a response. Pinging is currently not allowed.
Tags:
apex books
,
call for submissions
,
dark faith
,
markets