Stabs at Happiness by Todd Grimson
Todd Grimson, author of "Stainless" and "Brand New Cherry Flavor" is about to have a collection of thirteen short stories called "Stabs at Happiness" released by Schaffner Press. The tales follow characters through wild and interesting situations that are eloquently described and a treat for the senses. There is a theme of hopelessness which pervades each story with a subtle grace. His style and unique voice reverberate through the pages to bring the reader into drug-hazed worlds of esoteric loneliness mixed with an amalgam of emotions. Grimson's style is reminiscent of author Paul Bowles, among others. The story titled "Nothing in Tangier" in particular is reminiscent of Bowles and his foray into Tangier itself. The interesting settings, vivid descriptions and creative imagery bring the stories to life. The reader often feels like they are in the exotic locales Grimson writes about. My favorite story, "What the Matter Is", is a masterful homage to the late, great Jean Harlow that left me wanting to know more about the silver screen starlet. There is a richness and depth to Mr. Grimson's writing that transcends the ordinary. Each story gives a glimpse at each individual's own private stab at happiness in life. Dive into this collection and spend some time exploring its depths.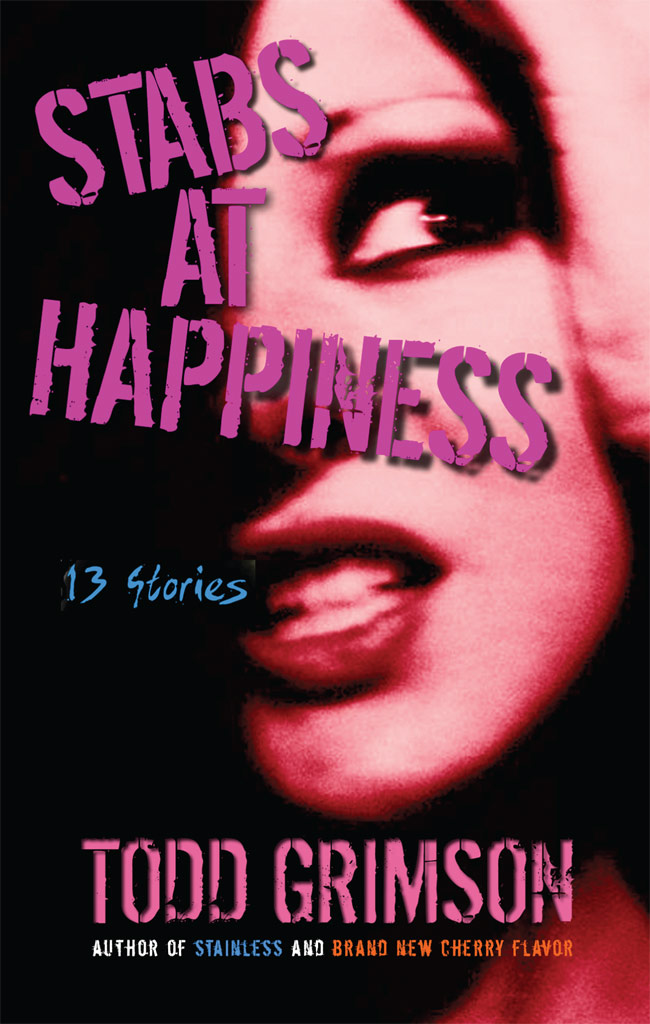 Related Posts:
Posted by
Amber Keller
on Saturday, August 18th, 2012. Filed under
Books
,
Headline
. You can follow any responses to this entry through the
RSS 2.0
. You can skip to the end and leave a response. Pinging is currently not allowed.
Tags:
schaffner press
,
stabs at happiness
,
todd grimson