The Possession
Due to be release at the end of August from Lionsgate, The Possession looks to be another creepy entry into the Demons possessing cute young girls sub-genre. I have to admit the trailer makes this one look like a fun watch. rather than going for ominous quiet stares and such, The Possession looks to be a little more action oriented, with some really cool special effects. I particularly liked the fingers poking out of her throat. That's just weird, which is exactly what I want from this sort of film.
The Possession
From: Lionsgate
Release: 08/31/2012
Based on a true story, THE POSSESSION is the terrifying story of how one family must unite in order to survive the wrath of an unspeakable evil. Clyde (Jeffrey Dean Morgan) and Stephanie Brenek (Kyra Sedgwick) see little cause for alarm when their youngest daughter Em becomes oddly obsessed with an antique wooden box she purchased at a yard sale. But as Em's behavior becomes increasingly erratic, the couple fears the presence of a malevolent force in their midst, only to discover that the box was built to contain a dibbuk, a dislocated spirit that inhabits and ultimately devours its human host. Starring Jeffrey Dean Morgan (WATCHMEN) and Kyra Sedgwick ("The Closer"), THE POSSESSION is directed by Ole Bornedal (NIGHTWATCH), written by Juliet Snowden & Stiles White, and produced by horror master Sam Raimi along with Robert Tapert and J.R. Young. Lionsgate and Ghost House Pictures present.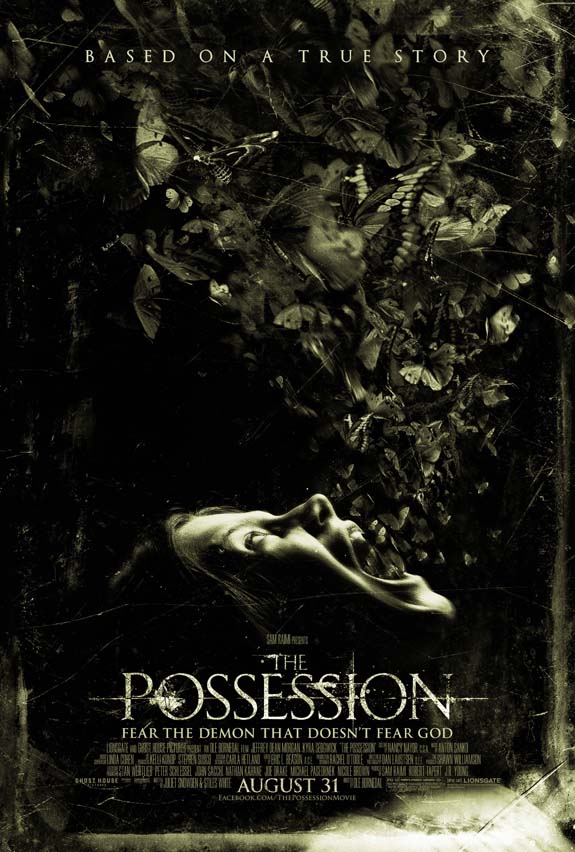 Related Posts:

Posted by
Gothic.net
on Friday, July 13th, 2012. Filed under
Headline
,
Movies
,
Video
. You can follow any responses to this entry through the
RSS 2.0
. You can skip to the end and leave a response. Pinging is currently not allowed.
Tags:
horror
,
the possession