Thomas S. Roche
Thomas Roche. Sometimes known as Thomas S. Roche depending on whether the editor is paying attention. He has been writing professionally part time since he was about 17. He has written or cowritten, edited or coedited ten books, plus about another forty under pseudonyms, shhhhh don't tell. In addition to the 10 published books (two horror, two horror/fantasy, three erotic crime-noir and three erotica) he has written more than 400 published short stories and more than 400 published articles. The stories break down in very rough terms to about 100 in the genres of horror-fantasy-crime and about 300 erotica stories. Most of his nonfiction has covered sex education topics, erotica & porn, but he has also written extensively over the years on crime and fantasy fiction and dark music.
He has also been a Medical Editor and Project Manager at Foote, Cone and Belding Healthcare (1991-1997) the nonfiction editor at Gothic.Net (1997-1999), reviews editor at GettingIt.com (1999-2000), content release lead at Libida.com (2000), books editor at Universal Studios' 13thStreet.com (2000-2001), and Web Editor (2000-1), later Marketing Manager (2001-2004), at Good Vibrations. From 2005 to 2007, he was the Managing Editor at Eros Zine, a website covering all aspects of erotica, fetish and sex and, from 2008 to 2009, the Publicity Manger for Kink.com.
Additionally, since 1996 he has been an instructor at San Francisco Sex Information, where as part of a team he teaches twice-yearly 60-hour trainings on sexuality for volunteers on SFSI's phone lines as well as therapists, nurses, writers, teachers and sex educators.
He used to write a whole lot of horror fiction and the occasional fantasy or science fiction short story but has sort of vanished into other worlds at this point. He still writes some crime fiction and reads a hell of a lot of all of it. His main fiction reading interests are '20s through early '70s noir, Victorian sci-fi and crime fiction, and horror and fantasy from the Victorian era through the '30s. As far as nonfiction goes, he loves military history and true crime, especially books on organized crime 1900-1980.
You can find all Gothic.net articles and fiction relating to Thomas S. Roche at tag Thomas S. Roche.
web site: Thomas S. Roche
Twitter: @thomasroche
Facebook: Thomas Roche
books on Amazon: Thomas S. Roche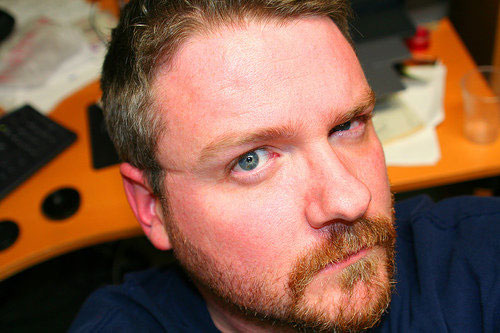 Related Posts:
Posted by
Gothic.net
on Saturday, February 12th, 2011. Filed under
Who's Who
. You can follow any responses to this entry through the
RSS 2.0
. You can skip to the end and leave a response. Pinging is currently not allowed.
Tags:
thomas roche
,
thomas s roche