Top Ten Horror Books of 2011
There were many great dark fiction and horror books in 2011, and compiling this list was a bit tough, to say the least. Being a writer myself, I am always humbled to put books into some semblance of ranking, and after much shuffling of the order; I present to you my top ten of the last year.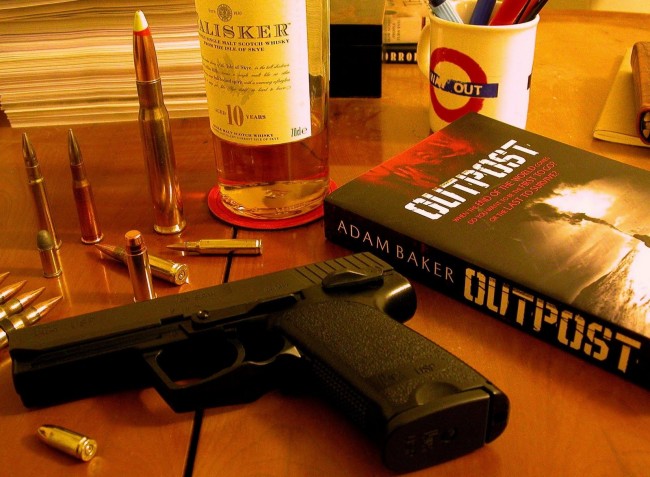 1. OUTPOST by Adam Baker. Baker's debut novel gives us a glimpse into what he is really capable of as an author. We are shown an oilrig crew that is seemingly already isolated from the rest of the world, but is thrown into a deeper, more real isolation while awaiting a terrible plague that is inevitably coming for them. This is a story about survivalist issues, first and foremost, and also a study of the human condition when placed in a dire and bleak position. Adam Baker is able to place us inside each character and to show us their desperation, all the while giving us a reason to turn the page in the face of such hopelessness. Truly an outstanding novel.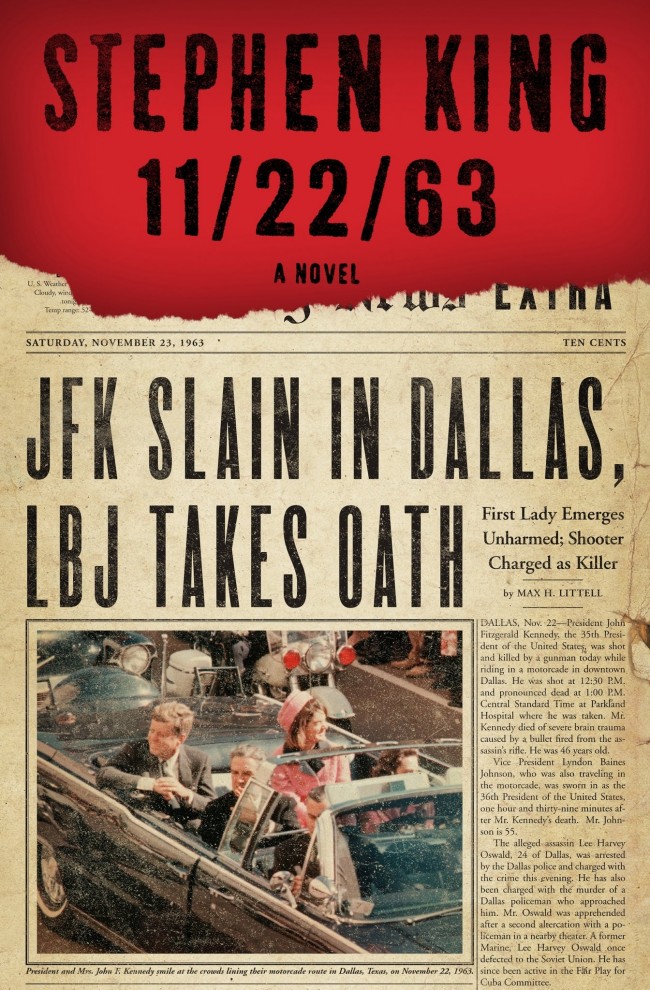 2. 11/22/63 by Stephen King. The master of macabre is back with a shiny new toy. This time he takes us back to that fateful day when John F. Kennedy was shot, and everything changed. He brings a new spin when he allows a time traveling portal to take a character back to that time. It's as if us readers step through that portal ourselves, and are transported to a long gone era, one ripe with rock and roll and muscle cars. Here we have the storyteller that we all know so well back and strong. Stephen King does not disappoint with this one.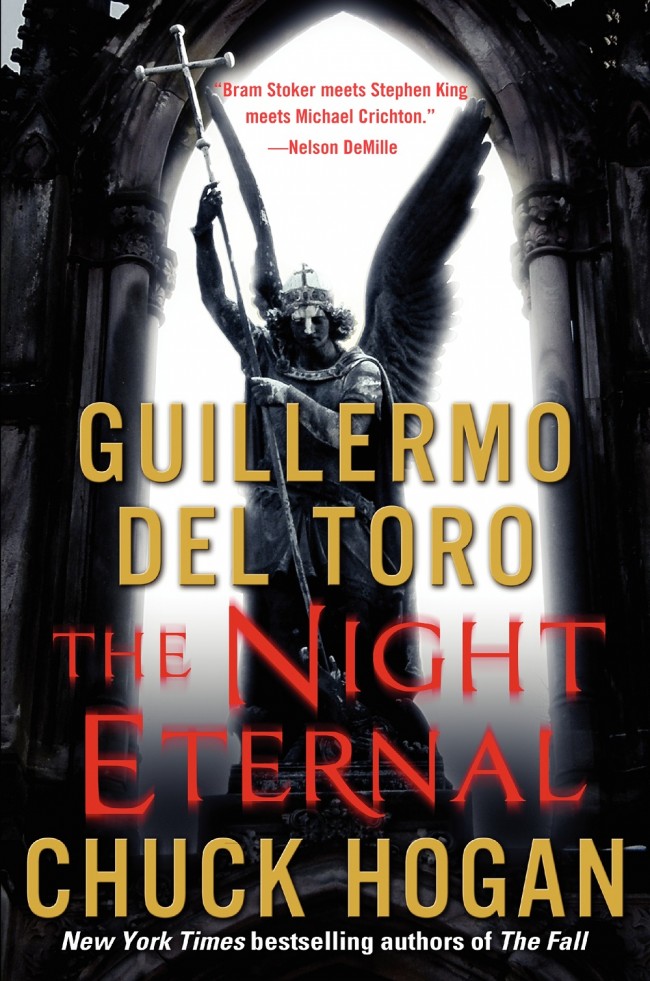 3. THE NIGHT ETERNAL by Guillermo del Toro and Chuck Hogan. In the third installment of The Strain Trilogy, our beloved characters stories are brought to an end. Fans of the series receive a well-constructed conclusion in this book. The writing team of del Toro and Hogan has consistently delivered, and they end with the same, albeit more action packed, passion and eloquence that was visible in the first book.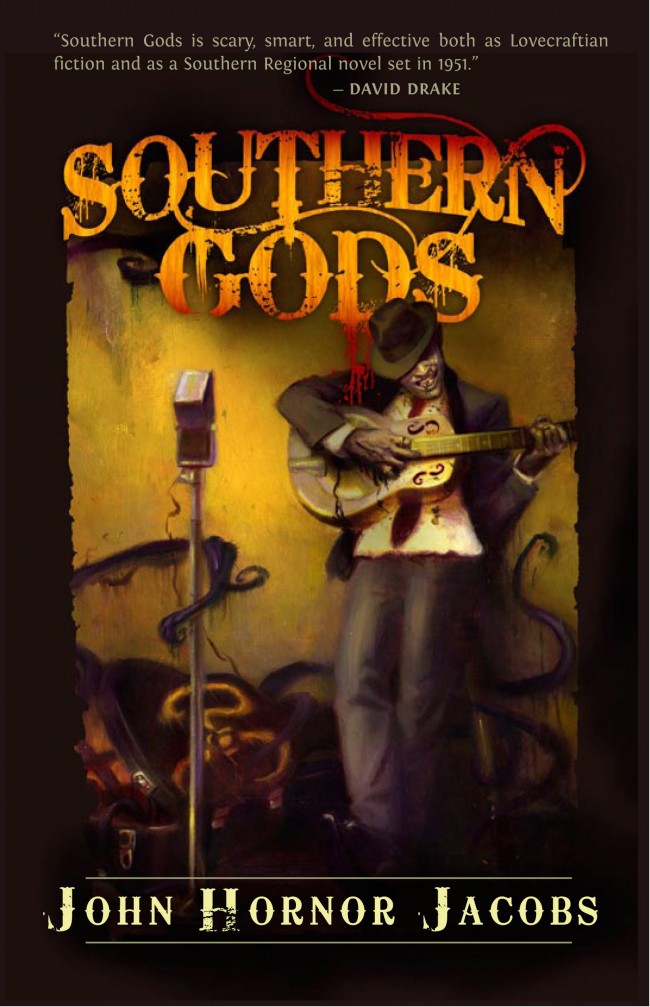 4. SOUTHERN GODS by John Hornor Jacobs. A stand out in this list, and another debut novel, Jacobs' tale of grit, darkness, and soul-selling music, combines a Gothic flair with Lovecraftian lore. It is not only aesthetically outstanding, it also conveys a vein of terror and intrigue effortlessly. The delta Blues have never been experienced like this. Join antagonist, Bull Ingram, on a journey to Hell and back via the backwoods of Arkansas, as he journeys to find Ramblin' John Hastur. It will be a trip you won't forget.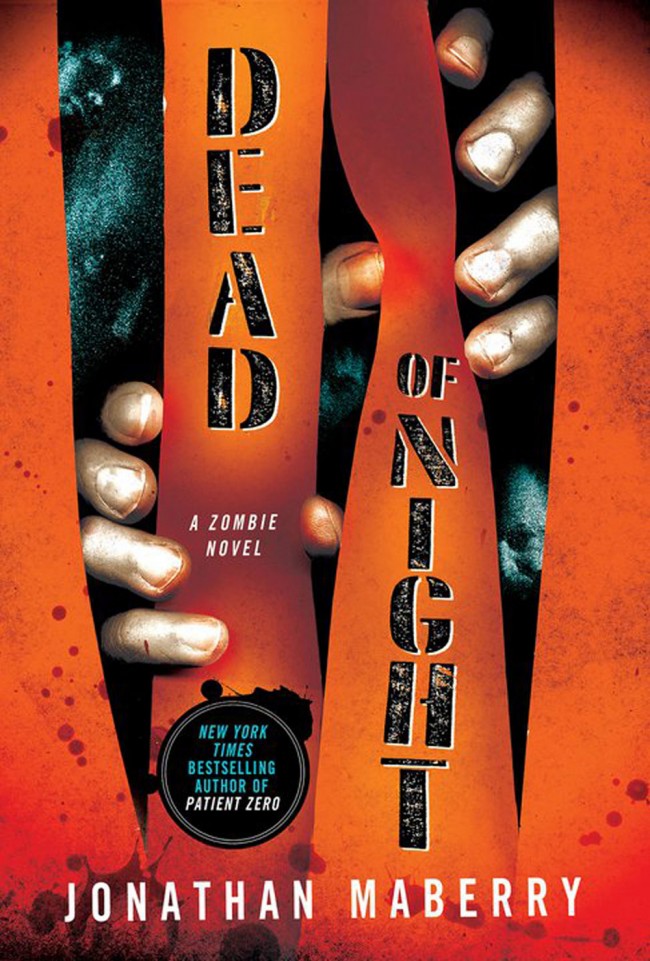 5. DEAD OF NIGHT: A ZOMBIE NOVEL by Jonathan Maberry. Jonathan Maberry is a NY Times bestseller, and has won the Bram Stoker award multiple times. He brings his talent to us once more with this novel about the end of the world by way of zombies. A serial killer is experimented on while he's in prison, and such is the beginning of the end. Graphic and not at a loss for details, DEAD OF NIGHT allows us to see the flaws in human communication and their deadly consequences.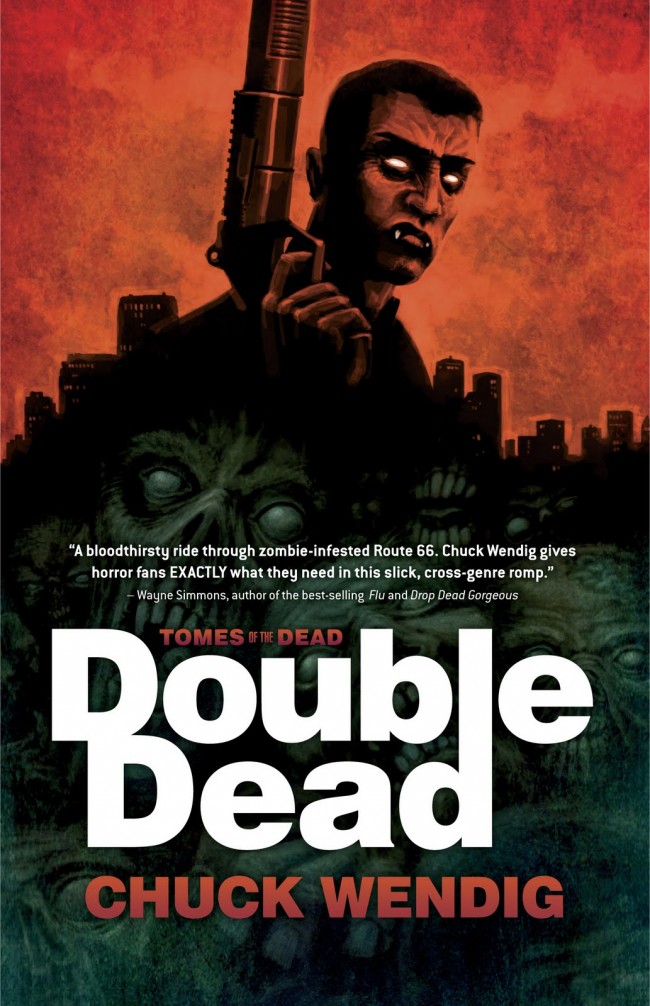 6. DOUBLE DEAD by Chuck Wendig. Wendig's voice and style are unobtainable, and leave an impression that will stay. His ability to spin a yarn that keeps the reader employed and wanting more is only part of the reason this, another spectacular debut novel, made the list. A unique take on the zombie apocalypse leaves a vampire among the midst of the undead hordes. Here we see much more than the usual band of survivors. There are many dynamics at play, which give a thorough and in-depth view of humanity, and not just from the humans.
7. BLEED by Ed Kurtz. Once more we have a debut novel poking its head through the scores of authors to make it onto the top ten. This story starts with an innocent stain on the ceiling that grows in intensity and complexity. A monster story, to be certain, but also one reminiscent of decades old horror that is not revisited much anymore. Kurtz' ability to keep the action slowly and successfully building, while allowing readers to have feelings for the monstrosity, showcase just a few of his talents.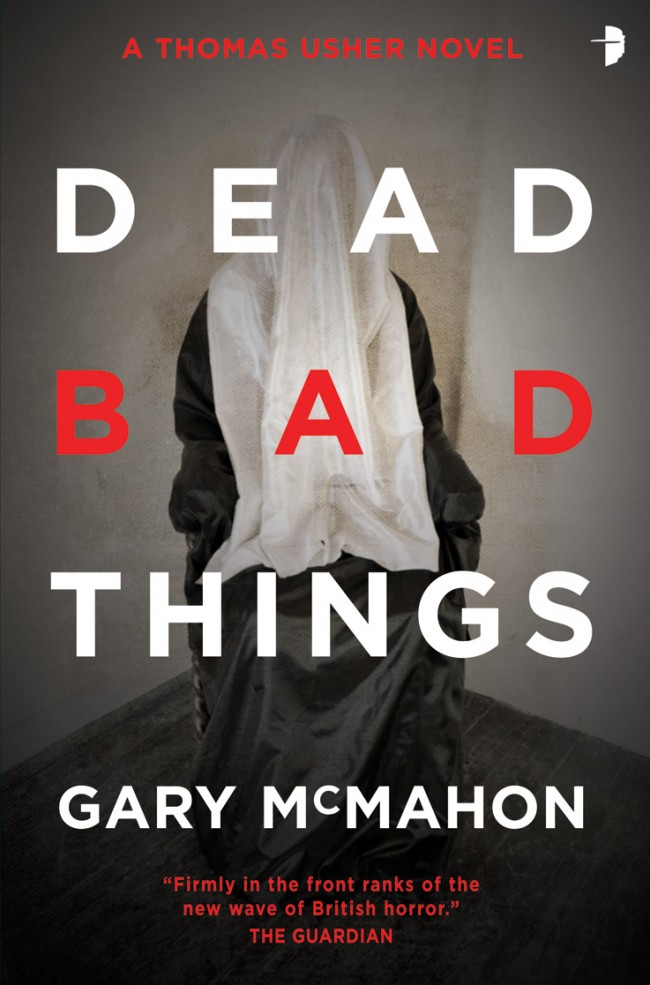 8. DEAD BAD THINGS by Gary McMahon. Full of shocks, this story that is part of a series, is written tight, not easing the reader into the madness, but throwing them in the deep end, headfirst. McMahon's ability to write in an organic fashion is part of the magic. His novel guides itself brilliantly, pulling the reader into his twisted, black world. Set in a bleak, Gothic atmosphere, it will leave you wanting to turn the light on at night.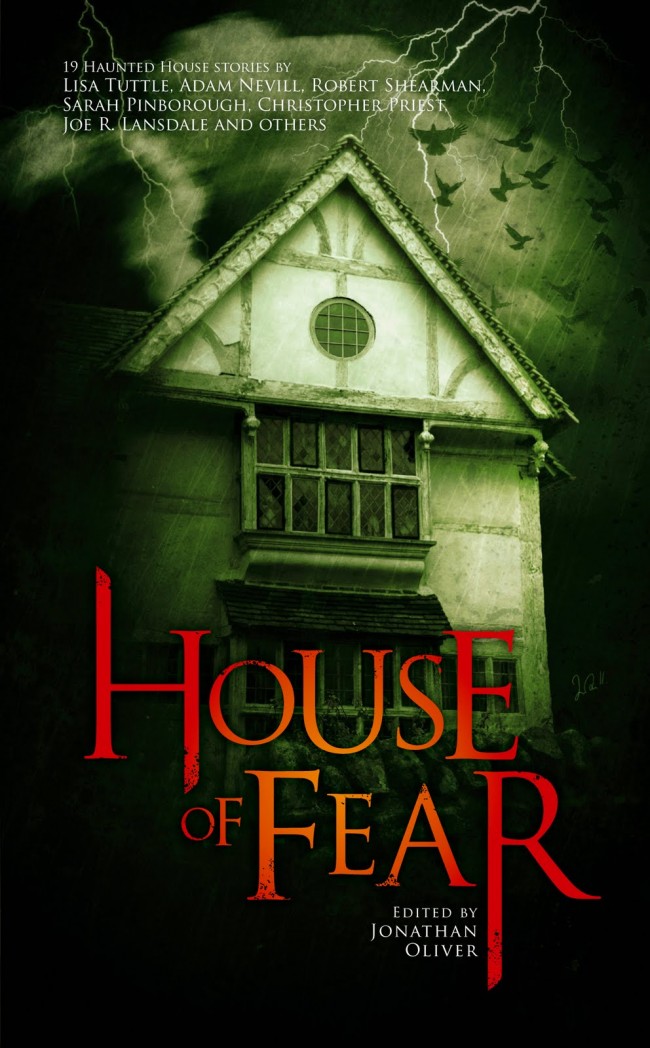 9. HOUSE OF FEAR: AN ANTHOLOGY OF HAUNTED HOUSE STORIES edited by Jonathan Oliver. I love a good story about a haunted house, and in this anthology, you get that and so much more. The stories, ranging from traditional to terrifying, run the gamut of fear. There are nineteen tales included, more than enough to get your haunted fix.
10. THE WHITE DEVIL by Justin Evans. Another Gothic inspired beauty, THE WHITE DEVIL is a mystery of possession and ghosts. Revolving around the famous poet Lord Byron, Evans delves into dark history and the trepidations that come with growing up in two separate, and very different, periods of time. Each chapter keeps you wanting to know more, as the chills build.
Enjoy some of these wonderful tomes, if you get the chance. There were many others that I wanted to include but there simply wasn't enough room. Here's to looking forward to another year of horror in literature.
---
Use
Barnes and Noble promotional codes
and possibly save on all of the best horror books.
Related Posts:
Posted by
Amber Keller
on Tuesday, January 31st, 2012. Filed under
Books
,
Headline
. You can follow any responses to this entry through the
RSS 2.0
. You can skip to the end and leave a response. Pinging is currently not allowed.
Tags:
2011
,
adam baker
,
bleed
,
chuck hogan
,
chuck wendig
,
dead bad things
,
Dead of Night
,
double dead
,
ed kurtz
,
gary mcmahon
,
guillermo del toro
,
house of fear
,
john hornor jacobs
,
jonathan maberry
,
jonathan oliver
,
justin evans
,
night eternal
,
outpost
,
southern gods
,
stephen king
,
top 10
,
white devil