Tor.com Fiction Submissions Guidelines (Paying Market Updated)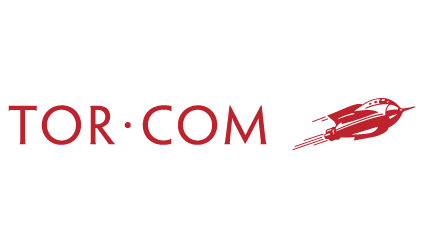 Tor.com updated their guidelines a few weeks ago. This is a good venue for writers because it is a high visibility site, a site connected with a very established publishing house, and publication here pays a bunch. Tor.com pays twenty-five cents a word, which is extremely high for genre fiction. That said, they don't like simultaneous submissions, but they tend to reply very slowly. Tor.com also looks for extensive rights, but they are paying for them, and these are the sort of rights which become necessary in our more and more digital world.
Tor.com Fiction Submissions Guidelines

Last updated February 22, 2012

PROSE FICTION

What we are: Tor.com is a short fiction market edited by Patrick Nielsen Hayden and Liz Gorinsky, with support and reading from Bridget Smith and occasional helpers.

What we're looking for: Tor.com welcomes original speculative fiction short stories and poetry. We define "speculative fiction" broadly, including SF, fantasy, horror, alternate history, and related genres. We're particularly interested in stories under 12,000 words, and may even be slightly more likely to take a chance on shorter stories from new writers. We will consider stories that are slightly longer than 12k, but we really must put our foot down at the "novelette" mark—in other words, we will not read anything over 17,500 words. Well, unless you've won a bunch of major awards or are some kind of bestseller. Sorry, them's the breaks.

But, my novel! Sorry, we don't want it. We don't even want to serialize it. But you can send your novel to our corporate cousins at Tor Books, as long as you follow their submissions guidelines.

What we pay: We pay 25 cents a word for the first 5,000 words, 15 cents a word for the next 5,000, and 10 cents a word after that.

What rights does that give you? Our contract covers the right to publish the story at Tor.com and related electronic endeavors, exclusively for a year and non-exclusively after that. We also ask for several other rights, also exclusive for a year and non-exclusive after that: translation, audio, and the right (with additional royalties) to include the story in Tor.com-branded anthologies, should we ever do any. You'll note that all of our stories include a link to download the audio. We like the author to record that audio for us whenever possible, but we can take care of it in house if technology forfends.

How to submit: Don't query us, just send your story. Submissions should be emailed to (tordotcomsubs)(at)(gmail.com). Stories should be in something approximating standard manuscript format and be sent as *.doc (not docx), *.rtf, or plain-text attachments. They should not be sent as text in the body of the email. If you get that part right, we don't care all that much about the particulars of your formatting—just use common sense. We don't care about the content of your cover letter, either. Putting the string "SUB:" at the start of your subject line will help us know that you've read this, which is quite confidence inspiring.

Do you accept multiple submissions? You mean, can you send us five stories to look at at the same time? Please don't. Send us one, let us respond, and then send another.

Do you accept simultaneous submissions? You mean, can you submit the story to someone else while it's on submission to us? Please don't. Well, I guess you could try it, but there's few things editors hate more than falling in love with something and then finding out it's been sold to someone else, and they'll remember that forever.

What do you mean by "original" fiction? Although we try to employ common sense in dealing with edge cases (translations, significant expansions, etc.), "original" means "not previously published." We do reprint stories from time to time, but right now we're only considering reprints that we solicit ourselves. In other words, all unsolicited subs must be new stories.

Have you read my story? We will reply to everything we've finished evaluating, so if you haven't heard from us, the answer is "probably not." We realize that it's easy to fret in the absence of concrete information, so in order to assuage your fears that we somehow overlooked you, it may be helpful to know that our oldest submissions are:

14 prior to September 2010

27 from September-November 2010

26 from December 2010-February 2011

18 from March-April 2011

…with a relatively predictable upward slope after that. Almost all stories in this range are in someone's second-look pile.

We would really rather that you didn't query us unless your submission was sent before the months mentioned above (in which case, we almost certainly don't have it) or you genuinely think something may have gone awry. If you must query, please put the string "QUERY:" in the subject line of your e-mail. You may also use this technique for other unusual circumstances, like if you sent the wrong file or changed your email address.

You guys are really slow. Yes; yes we are. Look: There's two of us (with occasional help from first readers), and we're both full-time book editors with a lot on our plates. Tor.com is also one of the highest paying speculative fiction markets, and our stories get excellent exposure, since everyone gets to read your work for free. In short, you can't even imagine how many submissions we're getting. We only wish we were twiddling our thumbs.

So, yes, we are slow. Right now we respond to most stories within eight to nine months, but we can't promise anything much faster than that. Please consider it a vagary of the market for now.

I am shocked! Those response times are unacceptable. There's an old saying in publishing: "If you need an answer right now, the answer is no." If you choose not to submit or decide to withdraw your submission, we'll be sad, but we'll understand. Please send us an email with the string "WITHDRAW:" at the beginning of your subject line.

NOT PROSE FICTION

Comics: Sorry, we're not considering new comics submissions at this time.

Visual Art: Irene Gallo is the art director of both Tor and Tor.com. If you want to make sure she's aware of your work, please follow the guidelines for submitting art on the Tor.com FAQ.

Questions for Tor Books: …are probably covered by the Tor/Forge FAQ. If not, you can try contacting them via their contact page.

Books for review on Tor.com / interview requests / other things we actually want: You can email us at questions@tor.com.

Social networking requests / resumes / spam / other things we don't want: Do you really need to ask?

IN SUM

We will continue to review speculative fiction under 17,500 words and answer all relevant queries as quickly as possible. As of the posting of these new guidelines, longer submissions and letters that do not pertain to the short fiction process will be deleted without reply.

And thanks for reading our guidelines. We look forward to seeing your stories.
Related Posts:
Posted by
Gothic.net
on Tuesday, March 13th, 2012. Filed under
Headline
,
Professional
. You can follow any responses to this entry through the
RSS 2.0
. You can skip to the end and leave a response. Pinging is currently not allowed.
Tags:
bridget smith
,
liz gorinsky
,
markets
,
patrick nielson hayden
,
tor