World Fantasy Convention 2013 to be in Brighton England
The World Fantasy Convention 2013 is moving across the pond again and is to be held at the Hilton Brighton Metropole on October 31 through November 3rd, 2013. The event is organized by the people who also hosted the World Fantasy Convention in 1988 & 1997, as well as the World Horror Convention in 2007 & 2010.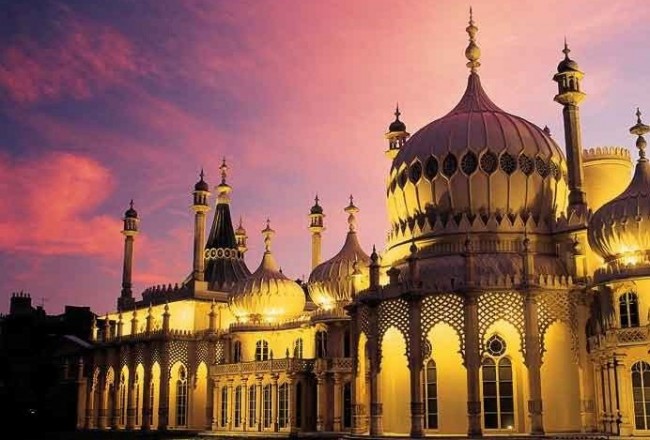 THE ONLY OTHER TIMES that the World Fantasy Convention has moved outside North America was in 1988 and 1997, when the event was held in London.

It has been clear for some time now that we are long overdue for another one in the United Kingdom. However, there have been difficulties finding a suitable location and venue in the UK that can handle not only a convention the size of World Fantasy, but also one that is of the standard to be expected by the many professional attendees who participate in the event. After detailed investigations into suitable sites in the UK and mainland Europe—including Edinburgh, Oxford, Central London and Paris—we feel that we have found the perfect location with the Hilton Brighton Metropole.

This venue is more than large enough to accommodate a convention the size of World Fantasy, and they offer the high room standards that our North American attendees in particular have come to expect. In addition, the surrounding amenities are second to none and, even more importantly, the proposed venue is an easy journey from London, where most of the UK publishing industry is situated.

It is our objective to hold a World Fantasy Convention that is to a standard set by the very best of these events in the past.

We have a hotel and a location that is second to none. We have a dedicated and professional team whose experience of running conventions encompasses a wide variety of events and many decades of experience. And we have an intimate knowledge of fantasy, horror and science fiction publishing on both sides of the Atlantic that is guaranteed to support a varied, entertaining and informative programme that will appeal to all attendees, whether they are "old hands" at World Fantasy Conventions or relative newcomers.

This is your opportunity to participate in one of the most exciting and exhilarating conventions ever held in Europe for professionals and fans alike. If you are serious about your writing career or just enjoy reading in the genre, then you really can't afford to miss it .
Related Posts:

Posted by
Gothic.net
on Thursday, April 14th, 2011. Filed under
Events
,
Lifestyle
,
Professional
. You can follow any responses to this entry through the
RSS 2.0
. You can skip to the end and leave a response. Pinging is currently not allowed.
Tags:
fantasy
,
world fantasy convention
,
writing