Paranormal Activity 4 (Trailer)
"Paranormal Activity 4" extends the "Paranormal Activity" film franchise with this fourth installment. A sequel to "Paranormal Activity 2", it brings the story of main character Katie, played once again by actress Katie Featherston, and her nephew Hunter, that she kidnapped at the end of the second movie. Katie, who is still possessed by the demon, along with Hunter move in next to a woman and her daughter, Alice. Strange things begin to happen in Alice's home, and they seem to center around their odd new neighbors. There has been very little information released about the movie in order to keep it a mystery for the fans. Ariel Schulman directed the third film and returns once again to direct this installment. As witnessed in the clip, a new technique has been employed using footage shown from a webcam on Alice's laptop in an attempt to bring more scares with a fresh idea. The film is set to release in theaters on October 19, 2012.
The story takes place in 2011, five years after Katie killed her boyfriend Micah, sister Kristi, her husband Daniel and took their baby, Hunter (now named Robbie). Story focuses on Alice and her mom, experiencing weird stuff since the new neighbors (Katie and Robbie) moved in the town.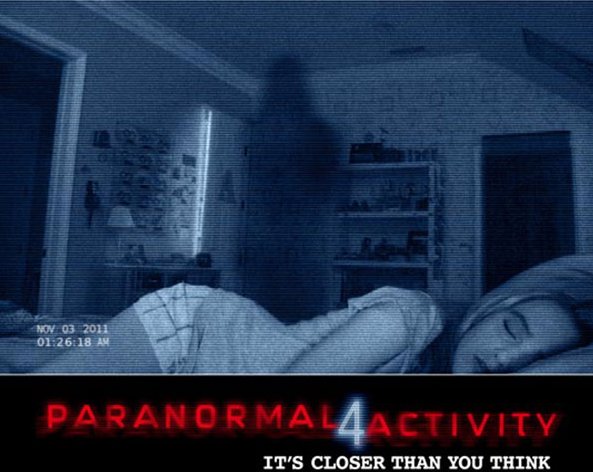 Related Posts:
Posted by
Amber Keller
on Wednesday, October 3rd, 2012. Filed under
Headline
,
Movies
,
Video
. You can follow any responses to this entry through the
RSS 2.0
. You can skip to the end and leave a response. Pinging is currently not allowed.
Tags:
ariel schulman
,
katie featherston
,
paranormal
,
paranormal activity
,
paranormal activity 4