Mysticism In Modern Times – Makeup Tutorial
We tend to think of witches as old creatures that must still wear worn out robes and brew strange things in rusty pewter cauldrons, but what if they are actually not like that at all? What if they, in their attempts to blend in with modern society, went further with their fashion choices and decided to update their looks to the 21st century?
Well, that's the idea that this great makeup tutorial by BrushBara plays with, as she creates a contemporary-looking witch style that retains the mystical feel about the character, but it gives her a bit of a modern makeover whilst maintaining the energy of demonic power and allure that characterizes witches in this spooky version, leaving a smooth and beautiful face, but adding some noticeable dark smudges on her fingers to hint at the corruption that her deals with the underworld have left imprinted on her skin.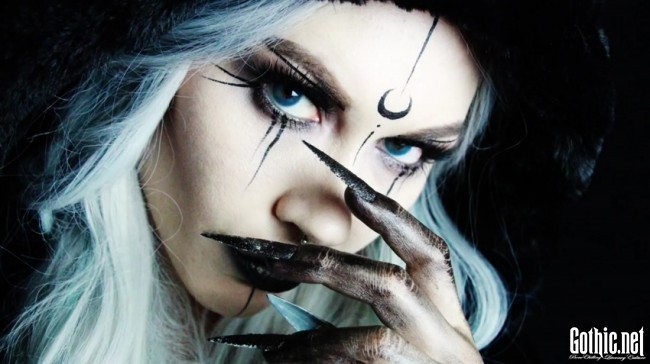 https://youtu.be/IlvxoSDj_3Q
FIND ME ON:

https://www.instagram.com/brushbara/?…
https://www.facebook.com/BrushBara/

PRODUCTS:

NYX Perfect Filter Shadow Palette, Total Control Drop Foundations, Away We Glow Illuminating Palette, Precision Brow Pencil, Jumbo Eye Pencil
ARDELL Pro Eyeshadow Palette Shimmer
MAYBELLINE FIT me! Concealer
CATRICE The Essential Nude Eyeshadow Palette
ESSENCE Super Precise Eyeliner

OTHER:

Adria Contact Lenses
Related Posts:
Posted by
Ingram Draco
on Monday, November 22nd, 2021. Filed under
Headline
,
Lifestyle
,
Media
. You can follow any responses to this entry through the
RSS 2.0
. You can skip to the end and leave a response. Pinging is currently not allowed.
Tags:
21st
,
BrushBara
,
century
,
contemporary
,
makeup
,
makeup tutorial
,
modern
,
mysticism
,
times
,
tutorial
,
witch