Poppy Z. Brite Collectible Art and Lost Souls
Long before the current teen vampire craze, Gothic.net contributor Poppy Z. Brite wrote her seminal vampire novel Lost Souls. Poppy Z. Brite's teens were edgier and more real. Although these days Poppy Z. Brite is Billy Martin and has gone on to writing on more explicitly gay non-horror topics, you have the opportunity to get a one-of-a-kind collectible version of Lost Souls on eBay now. This collectible is a signed hardcover copy of Lost Souls with original chartreuse-inspired artwork by the author and the autograph in the book can be personalized if desired.
In the unlikely event that you have not read this remarkable book, you may not need a collectible, but you absolutely should read Lost Souls. If you like literary horror or gothic (in the modern sense) motifs or vampires, Lost Souls is for you. Two decades after Poppy Z. Brite's first novel was published, it is still actively in print, and Amazon offers economically-priced paperback and Kindle editions.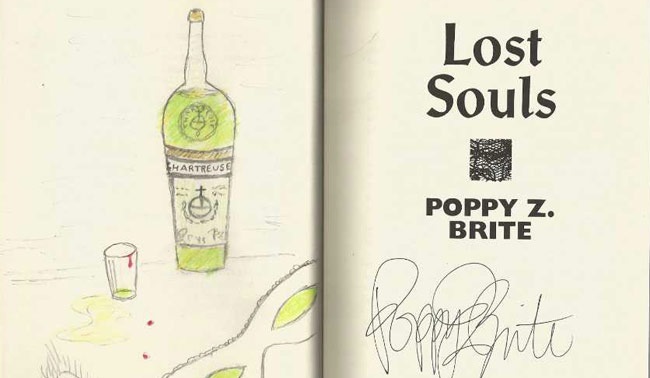 Poppy Z Brite LOST SOULS HC Signed/Personalized with Original Sketch
Rare hardcover first edition of Brite's debut novel Lost Souls, this book is signed and includes an original sketch by the author, in black and colored pencils, of a bottle of the mysterious green liqueur Chartreuse opposite the title page. Delacorte, 1992, near-mint condition. Signed by the author, this item is from Poppy Z. Brite's own collection and signature can be personalized if buyer desires.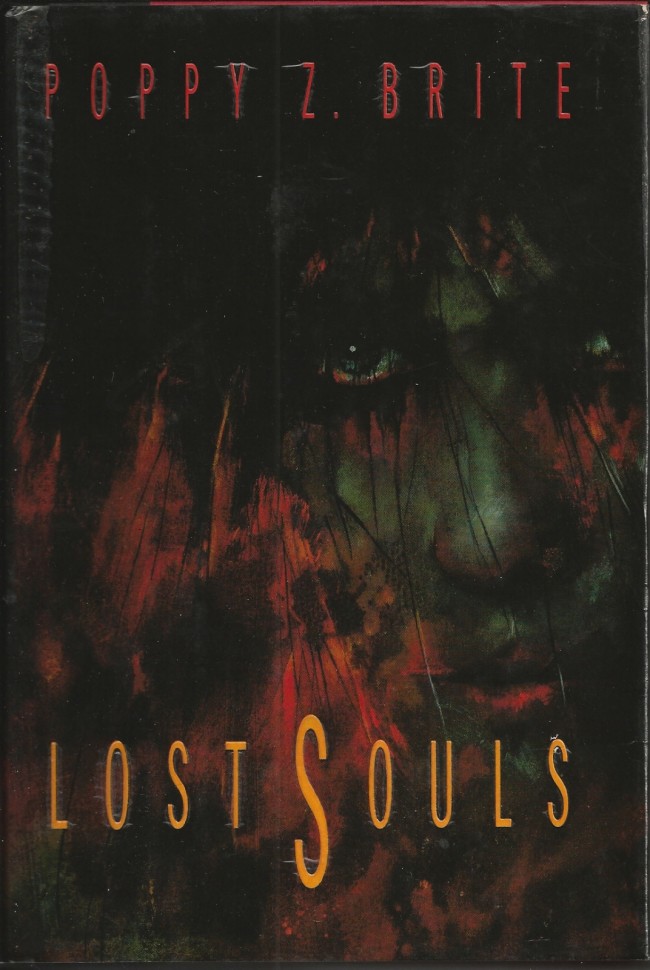 Related Posts:

Posted by
Gothic.net
on Friday, April 6th, 2012. Filed under
Books
,
Headline
,
Horror
. You can follow any responses to this entry through the
RSS 2.0
. You can leave a response or trackback to this entry
Tags:
billy martin
,
ebay
,
kindle
,
literary
,
lost souls
,
paperback
,
poppy z brite
,
vampire
,
vampires